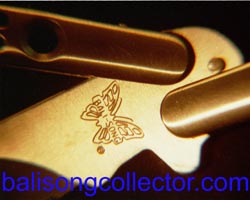 Amber
by
Terry Guinn
While the amber is, of course, wonderful, this is a balisong knife.
The blade is a wonderfully-ground up-swept bowie executed in 440C stainless steel. 440C is a favorite steel of mine because it takes and retains an excellent edge and because it can be polished to a mirror surface. It is hollow-ground, but it is a very shallow hollow grind. Leaving it shallow enhances the mirror-like character of the blade's surface.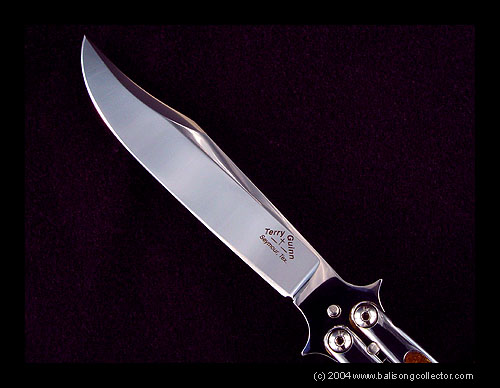 But, with a truly mirror-polished surface, this blade was a nightmare to photograph. It was very hard to keep reflections out of the blade.
The grind is simply perfectly executed. It is simply a masterful blade.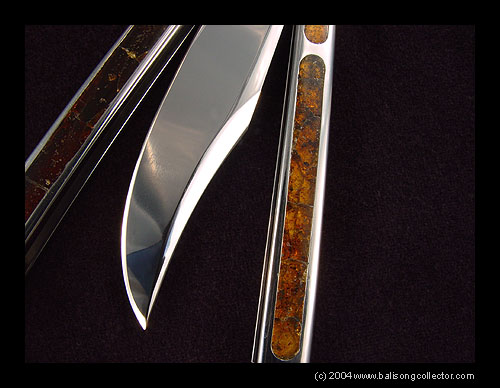 As a balisong, it is a sandwich-style construction. Each handle is made of two slabs of stainless steel which are also mirror-polished.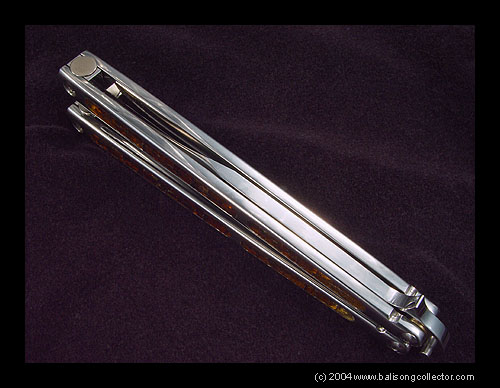 And, as most sandwich-style balisongs do, it uses a dual-tang-pin design.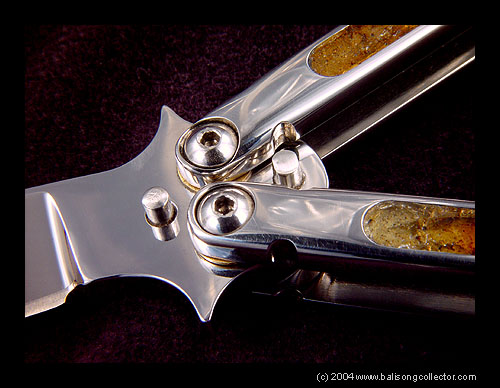 Notice, please, the phosphor-bronze washers. And notice, also, Mr. Guinn's characteristic attention to detail. Everywhere you look on this knife, every surface has been polished. Every part is perfect. Everything fits. It is perfect.
Click on the finger icon below to continue.